Do you Momofuku? Well I Momofuku. If you haven't heard of the
Momofuku Milk Bar
you are in for a treat.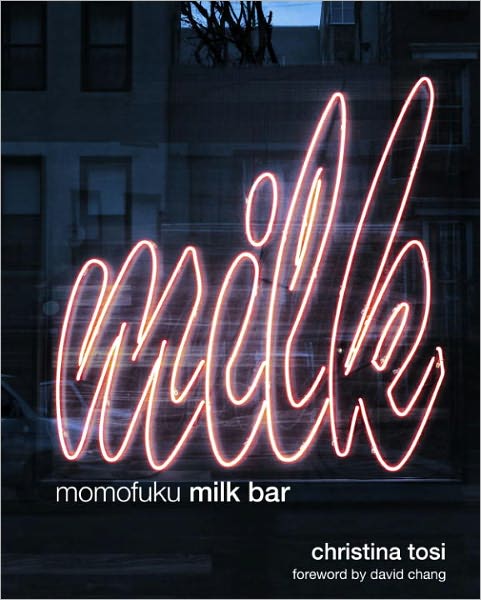 Christina Tosi is one of my idols. She thinks outside the box in her baking and makes everything taste like it is from your grandmothers oven. If your grandmother was a Master Pastry Chef. I love cook books. I love learning. I have not been this excited about a cookbook in my whole life. I got a gift card to Williams and Sonoma from my Boyfriends awesome parents for Christmas and we right there to pick this book up. They also sell their Milk Bar cookie mixes.
If you like following along I suggest you go pick up this book because I am going to spend the next couple of months testing, baking, trying and reviewing every recipe in the book and sharing it with you. If you love to bake you will love the advice, recipes and beauty in this book
Soon we will be whipping up cereal milk, making cornflakes crunch and baking some cornflakes-marshmallow-chocolate chip-cookies. I can't wait.