One of my really good friends and co-workers asked me to make him some cake pops for his new bride and some of her friends after she tried one of my cake pops and really like it. I was more then happy to do this and make them extra special because seeing how happy he is after all these years makes me happy. His path to a good woman has been long and much harder then a good man like him deserved but now he has found a sweet, honest and loving woman who just happens to be beautiful to boot. I have not been blessed with the chance to get to know her really well yet but I know she is a hard working woman helping my friend raise his two cute-as-a-button little girls. She wears a uniform like me everyday to work (not exactly like mine but not satin and lace either) and that is what inspired me when I sat down to start creating a special batch of Working Woman Heroine Cake Pops.


First I painted my chocolate bows and buttons using candy molds I purchased at
CandyMoldCentral.
 

I melted the candy melts and removed my cake pops I made the night
before using
Bakerella's
basic cake pop recipe like always. I made milk-chocolate cake
with a dash of vanilla flavoring in the cream cheese frosting mix.
I used the basic cake pop construction found in Cake Pops by Bakerella and
some recipe flavoring tips found in Martha Stewarts175 Cupcakes. If you
don't have these books I suggest you go get them. They are such a treasure
of ideas and inspirations.
I rolled all the cake pops in honey Graham crumbs after dipping them in
white chocolate.




Working Woman Cake Pop
They might make us wear man clothes to work but
on the inside it is all satin and lace!
They can't hide our cupcake smiles!
  



After Hours Cake Pop
Our Working Woman has put in a hard days
work and now it is time to doll it up and
step out on the town in style.
  



Bare Essentials Cake Pop
Now it is time for our working woman to scrub her face,
brush her teeth and rest her weary head to get
ready for another long day.
  



Working Women Cake Pops
  



Working Women Cake Pops
  



Working Women Cake Pops
  



Working Women Cake Pops
  



Working 9 to 5 Cake Pops
  




I used my daughters construction paper for the background and some
awesome scrap booking glitter paper I found at Michael's. I hope you like them.
  
Sister's are doing it for themselves...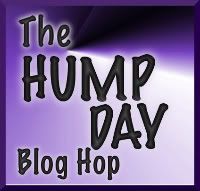 I am a new blogfrog memeber and just joined the Hump Day Blog Hop.
It is a great idea and I highly recomend you join and hop along!